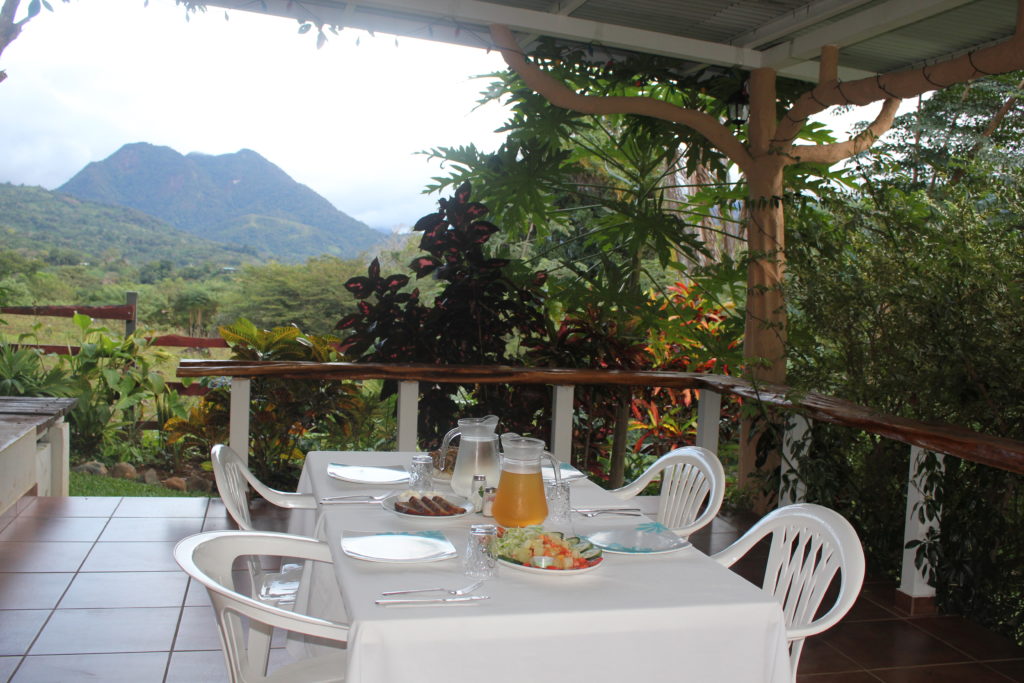 We cook one delicious dinner (Chef's Choice) for all guests who order by noon.   Our "Panamanian Simple Suppers" are $9.50 pp, served on your back balcony or our front terrace between 5:15 -5:45PM, or we can simply leave a picnic basket in your room with dinner inside and you serve yourself.
We partner with a local Panamanian chef who cooks the main course and we add a delicious side and a drink.
Vegetarians can be accomodated – just let us know.
After we serve dinner, we leave a picnic basket for you to put your dishes in, and come by the following morning to pick them up.
You will be given the option to add on a Dinner for the first night of your stay, when you make a reservation with us. Requests for other days should be made during breakfast service.
What if I arrive after 5?  If you are not here at the time we are getting tables ready, we will put your dinner in an insulated basket in your room, and you can eat when you arrive. Since our reception area closes at 6, we can't deliver dinner at a later time, but you should feel free to eat when you like.
Do I have to eat in my room?  Nope, not at all. Some guests, especially groups, like to take their baskets to the front Tree Terrace to eat.