Santa Fe Activities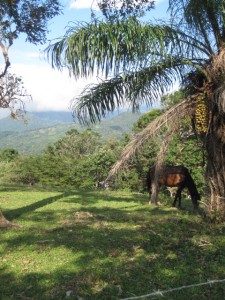 Santa Fe has waterfalls, rainforest, and rivers!  It's rural adventure at its best – and no crowds.
We offer guided tours & rentals, available to both hotel guests and non-hotel visitors.
Activities include:
See a full description our our activities.
Specials for Guests
Innertubes.  Guests may use our innertubes (depending on availability) free of charge if you plan to play and float at Charco el Pato (downhill from the inn), and not run the river or go over rapids.  A $2.50 re-fill charge applies if you let the air out of the tubes.  A deposit is needed ($45/per tube) if we do not have your credit card on file.
Horseback Riding Rentals.  Book ahead and save $5 per horse. As you make your online reservations for your room, you will be given the option to add on horseback riding rental.  If you book with your room, the rates will be $5 less per horse.
In addition to our rentals and tours, there is a lot you can explore on your own as well!  More information.