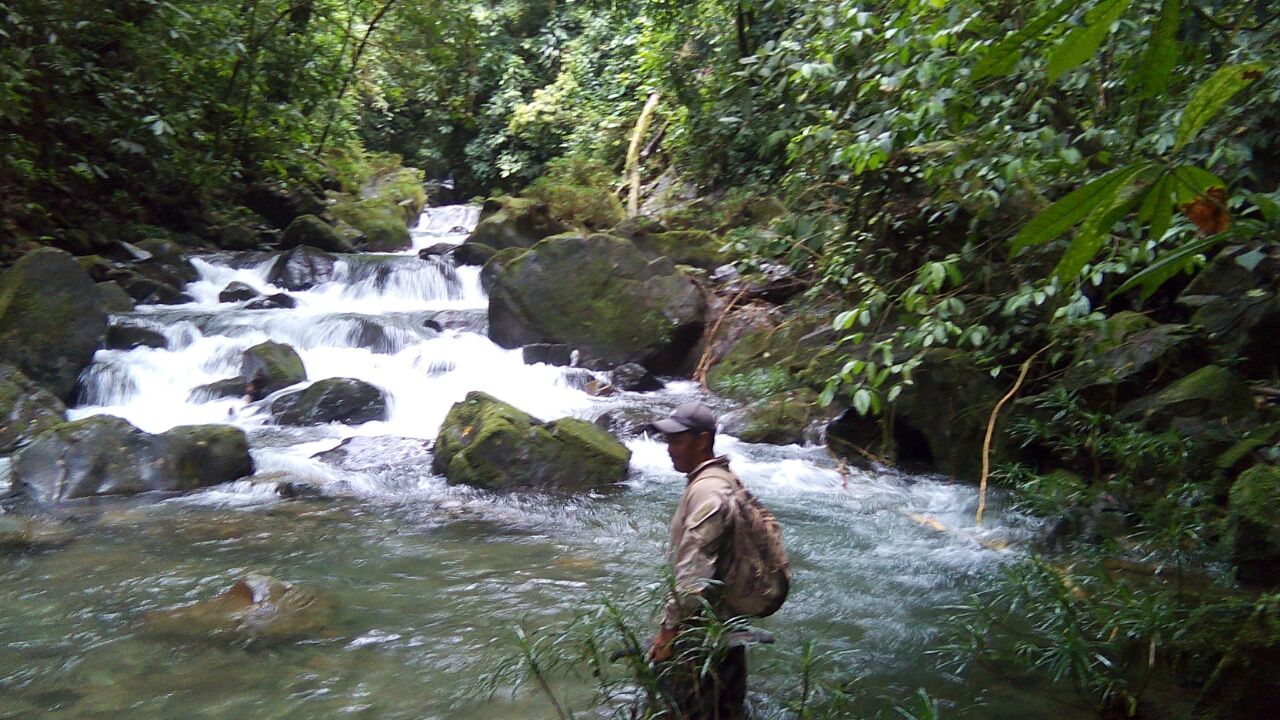 We're excited about starting this new overnight jungle experience!  This hike takes along the backside of Cerro Cabeza de Toro in the untouched wilderness of Santa Fe National Park.  On our first trip, we came across a troop of howler monkeys.  We only hike about 5km round trip, camping a little short of our destination, a 250ft remote waterfall.  In the morning, we start with the sun rise and have coffee at the falls, returning to break camp and hike out.
The hikes are strenuous, though short.  We cross the river several times, and scramble and lift ourselves over river boulders along a beautiful river with many swimming holes.  We cut through the forest along short by steep hillsides with little footing.
Dinner is included and we make coffee in the morning, but participants should bring their own breakfast.
Times: 3PM-11AM. Dinner included
Price: $159/pp
Limitations: Mobility is a must for this hike.  You will be climbing over boulders, crossing the rivers, and using tree roots and branches for hand holds along steep slopes.